Via brissogne 50
10142 TORINO (TO)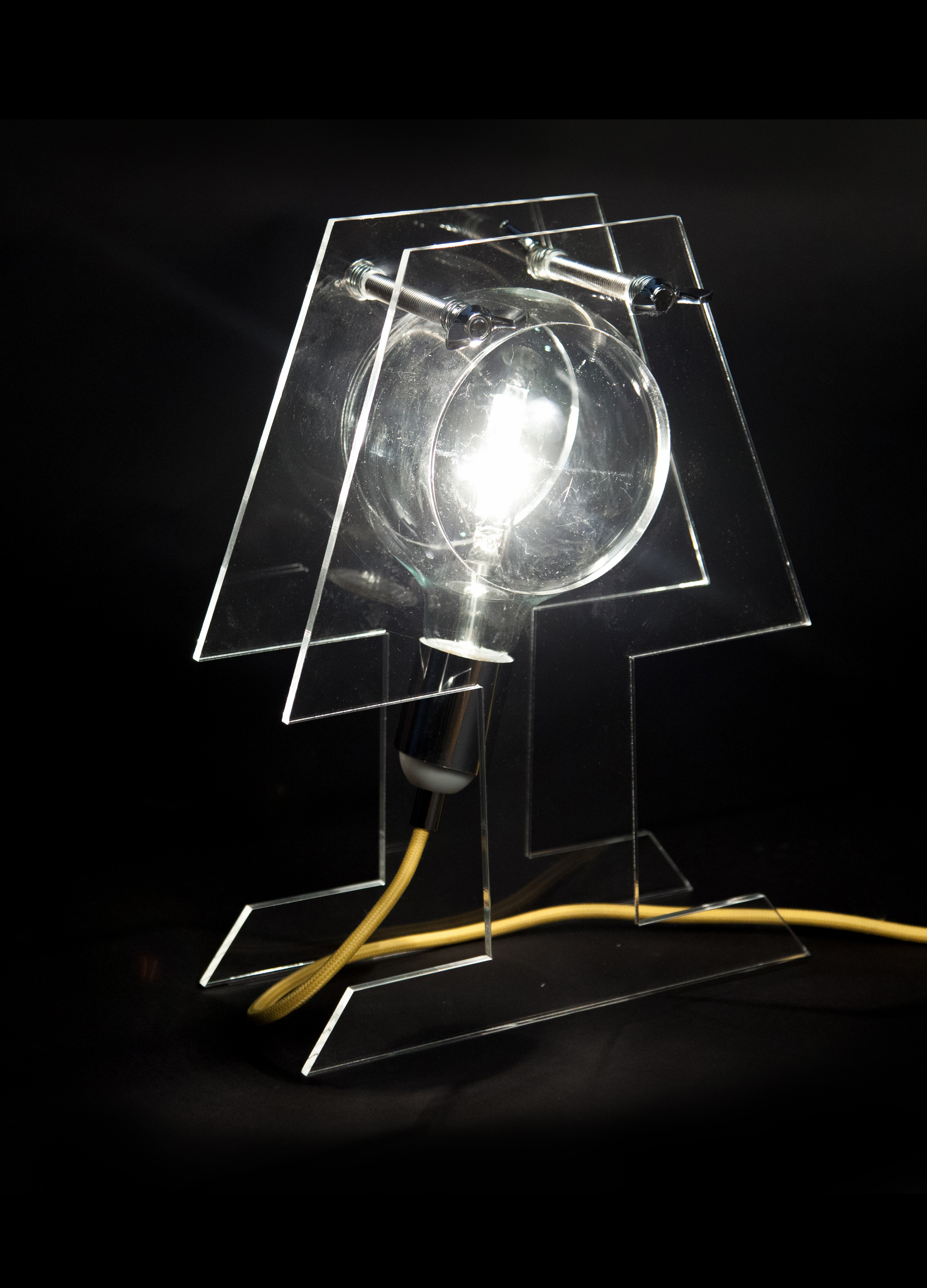 Description:
ABAT JOUR
A simple table lamp, made with two sheets of plexiglass to support the pressure bulb.
simple springs and screws chrome create the support.

SIZES:
height: 35 cm
width: 20 cm

LIGHT:
Halogenenergy saving
Consumption 42W/60W brightness

COLORS:
red /blue/ purple /yellow / orange/ white / black
coated wirecloth.